Today eReuse.org's community are refurbishers and reusers, many of them working for social inclusion, university service-learning programs, donations programs to charities, recycling companies, public administrations and IT companies providing services to the eReuse.org community. We we want to include many more to cope with the full device life cycle, such as maintenance, repair, end-user support, leasing and insurance.

The technology development and services are sustained from members contributions, research institutions and social and development entities.
See what our community say about us:
Solidanca.cat
Solidança is a non profit organization created in 1997 and dedicated to the social inclusion and professionalizing training of people in situations of social vulnerability.
Reutilitza.upc.edu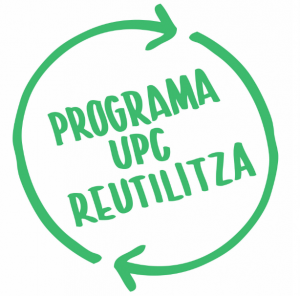 Universitat Politècnica de Catalunya (Spain) has a service-learning reuse program (reutilitza.upc.edu). Involves more than 500 students every year on tasks around repairing and refurbishing computers. Up to December 2016, more than 2000 computers were repaired, installed and handed over to 140 solidarity projects around the world.
Bancderecursos.org

The Banc de Recursos Foundation located in Barcelona, is focused on reutilization and redistribution of goods at both, national and international level and on development aid projects. Through the on line platform www.pontsolidari.org , used computers coming from donations of business companies, are being reused in social organizations and charities.
Trinijove.org
Facilitate entrepreneurship of youth in risk of exclusion an new business models such as sharing and leasing schemes for products. Trinijove is a private foundation based on Catalonia (Spain) that aims its efforts in the education of people with difficulties and helps them in the task of finding a job.
Reutilitza.cat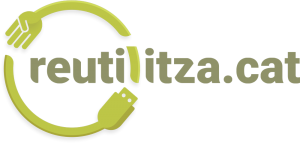 Reutilitza.cat is a social platform located in Catalonia (Spain) that coordinates direct donation of computers in good condition to charities. Is growing up an eReuse TransferHub – Platform with the aim to reduce Digital Divide, strengthen not for profit organizations and promote circularity of electronics. Main activities are validating the business model, local efficiencies created and try to replicate outside of Catalonia. Reutilitza.cat has 711 registered users, it has facilitated the donation of 1640 digital devices to 909 social initiatives and registered so far more than 2,270 devices for eventual reuse (April 2016).

Andromines.net

Andròmines is a social enterprise based on Catalonia (Spain) that employs people traditionally at risk of socio-economic exclusion in the fields of re-use, repair and recycling of EEE.
Reciclanet.org

Reciclanet is an Educational, Ecological and Solidarity Association, formed by volunteers. We develop projects for recovery and reuse of computer equipment, and the spread of free software. Our philosophy is based on people, and speaking of sharing, educate and be solidari @. We work since 2000, promoting the sharing and reuse of computers with open source.
Revertia.com

Revertia is a company based on Spain (Galicia) offering electronic reuse and waste processing service.
Ieselcalamot.com

The Calamot Institute is a public secondary education compulsory and post-compulsory taught ESO, secondary education to middle and top grade.
Mirmiki.com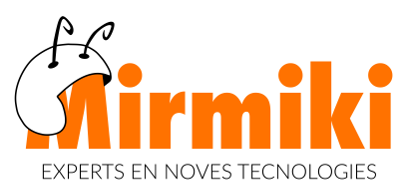 For people over 40 years old who need to improve their digital skills and solve their tech-issues, Mirmiki is an in-home Tech Support that fixes digital problems and teach with patience and methodology. Unlike Apple Genius Bar, Mirmiki is also able to deal with Windows, Android, WiFis and printers. Thanks to the "neighbours helping neighbours" system, Mirmiki is the fastest and most affordable service, wherever and whenever needed.