The goal
Extend the electronic products lifetime through repair, refurbish and reuse ensuring final recycling
The Mission
eReuse.org (Electronic Reuse) collectively create, share and manage a set of open-source resources to extend the electronic products lifetime and ensure recycling. This resources are tools and distributed services for perform 'preparation for reuse', 'refurbish' and 'reuse' operations such as checking, data wiping, inventory, trading, channeling and tracking of devices, including quality procedures and certifications. We are a global federation of local groups, organisations, and communities that are using a global open-data store that provides traceability and data-driven circular economy, with transparent and good technical data for measuring durability of digital devices and their components. Any initiative focused on repairing, refurbishing, reusing and recycling, and in general promoting zero waste and circular economy on electronic equipment are warm welcomed to join to eReuse.org federation; we offer to all of them data, services and technologies to gain profitability, effectiveness, efficiency, and traceability to maximize circularity of digital devices.
Distributed Services
Traceability is key to ensure that reuse contributes to recycling and to the evaluation of how brands and reuse initiatives minimize the environmental impact by extending the useful life span. Any device is represented by a uniform resource locator (URL) and QR Tag for localization. eReuse service guarantee that any device data has been created by a signed process and federated platforms reports to ereuse exchange traceability data about the devices they manage.
Researchers, Citizens, Brands and Governments now have open data repositories with aggregated details about traceability and social impact of electronic reuse. It provides knowledge of device recycling locations and reveals the durability and total usage time. This builds confidence in donors and governments and generates data that enables (building the knowledge base for environmental action and sustainability) movement toward a fully circular electronics economy.
Any initiative focused on fixing, reusing and in general promoting Zero Waste on electronic equipment are warm welcome to DeviceTag.io. This service lets you manage hardware more efficiently, avoiding the purchase of unnecessary assets (reduce) and increasing the exchange of assets, both internally (internal reuse) and externally (charity donation or resale).
Open-Source Tools
A software to assist the diagnostic and inventory of digital devices (Desktop, Laptop, Netbook and Server). With its self-booting start-up, you don't have to worry about which operating system is installed. Just boot your device with a CD/USB or network and test your system hardware, capture hardware characteristics for rating and serial number for traceability and reporting.
A system that records information and traceability for any device. Collects from each device, at least, the geographical places it has been donated/recycled and aggregated metadata. A Device Hub and other Traceability Systems are federated to share traceability data.
It is an IT Asset Management System focused in efficiently managing the circular life-cycle of devices. It processes detailed hardware information, contributing organizations to manage their hardware more effectively, avoiding unnecessary asset purchases (reduce) and promoting the harvesting of existing resources (internal reuse).
Latest Videos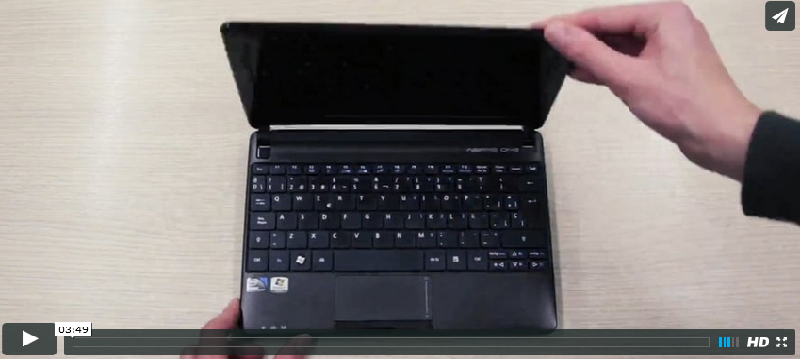 Now there are open tools and standards that can assist in the preparation for reuse process (hardware rating and testing, deletion of data, inventory, labeling, and packaging), certification of the […]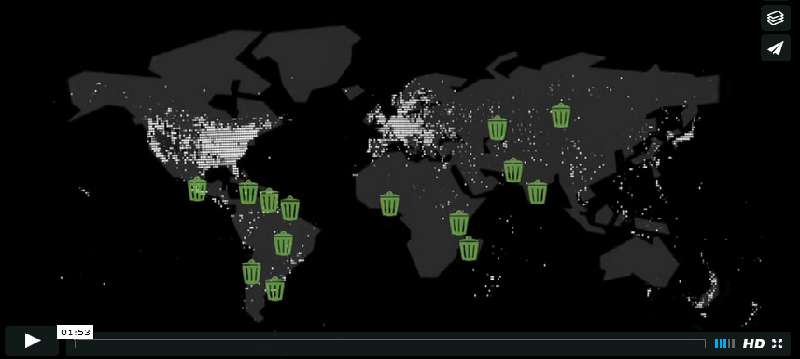 Reusing working computers is significantly more sustainable than recycling or disposal. In addition it can deliver wider economic and social benefits. The donation of reusable Electrical and Electronic Equipment (EEE) […]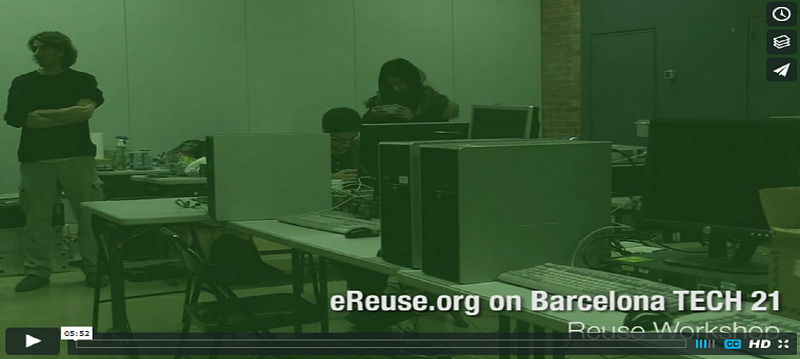 Universitat Politècnica de Catalunya (Spain) has a service-learning reuse program (reutilitza.upc.edu). More than 500 students each year are introduced to eReuse.org. On this session participate 30 students preparing for reuse […]
See all our news
Latest News
A team of volunteers, activists, and researchers at the Universitat Politècnica de Catalunya has created eReuse.org. EU project eReuse.org have develop the mature, open-source, decentralised, local, scalable tools and services […]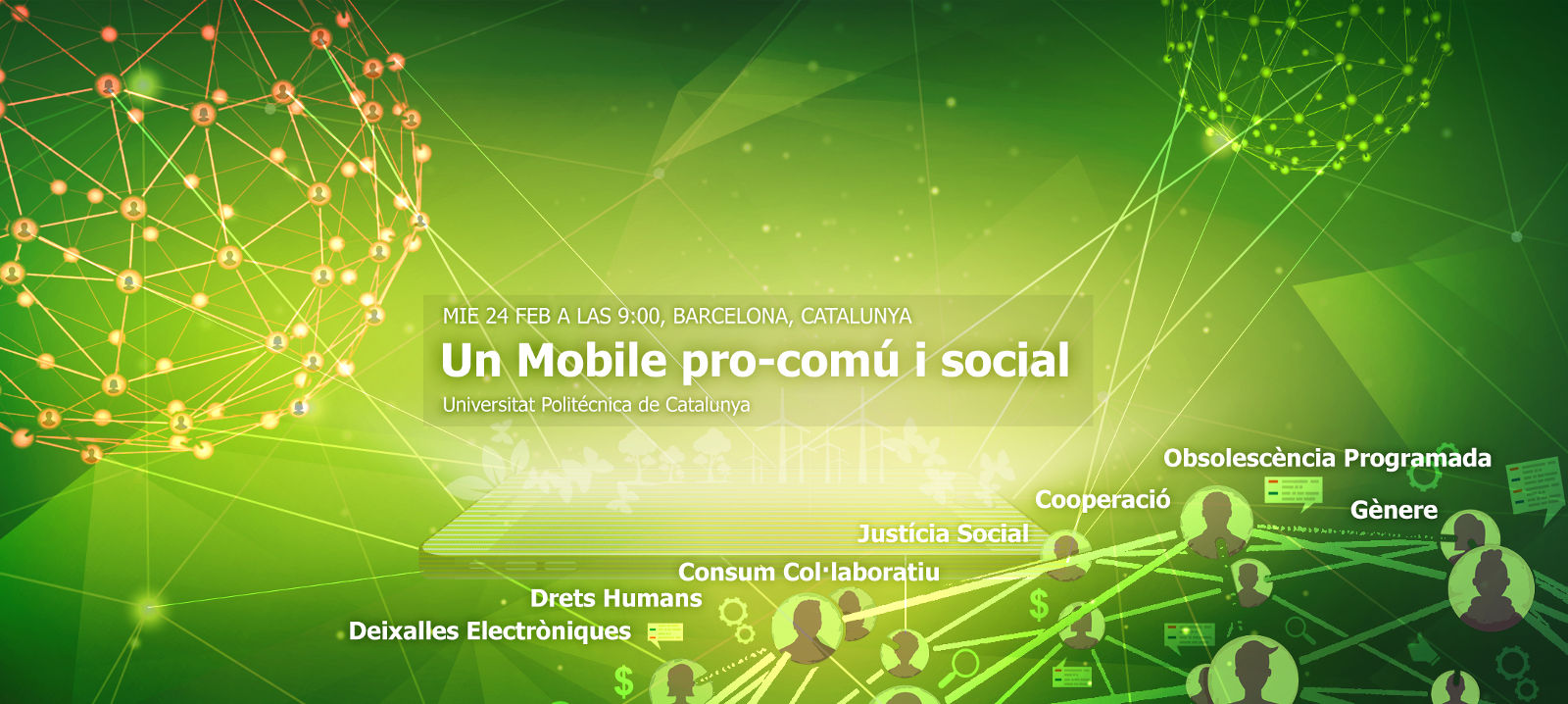 eReuse.org and UPC BarcelonaTech hosts Mobile Commons Congress. This year we will emphasize technological systems management pro-common goods, which are those that are shared in a community. We will be […]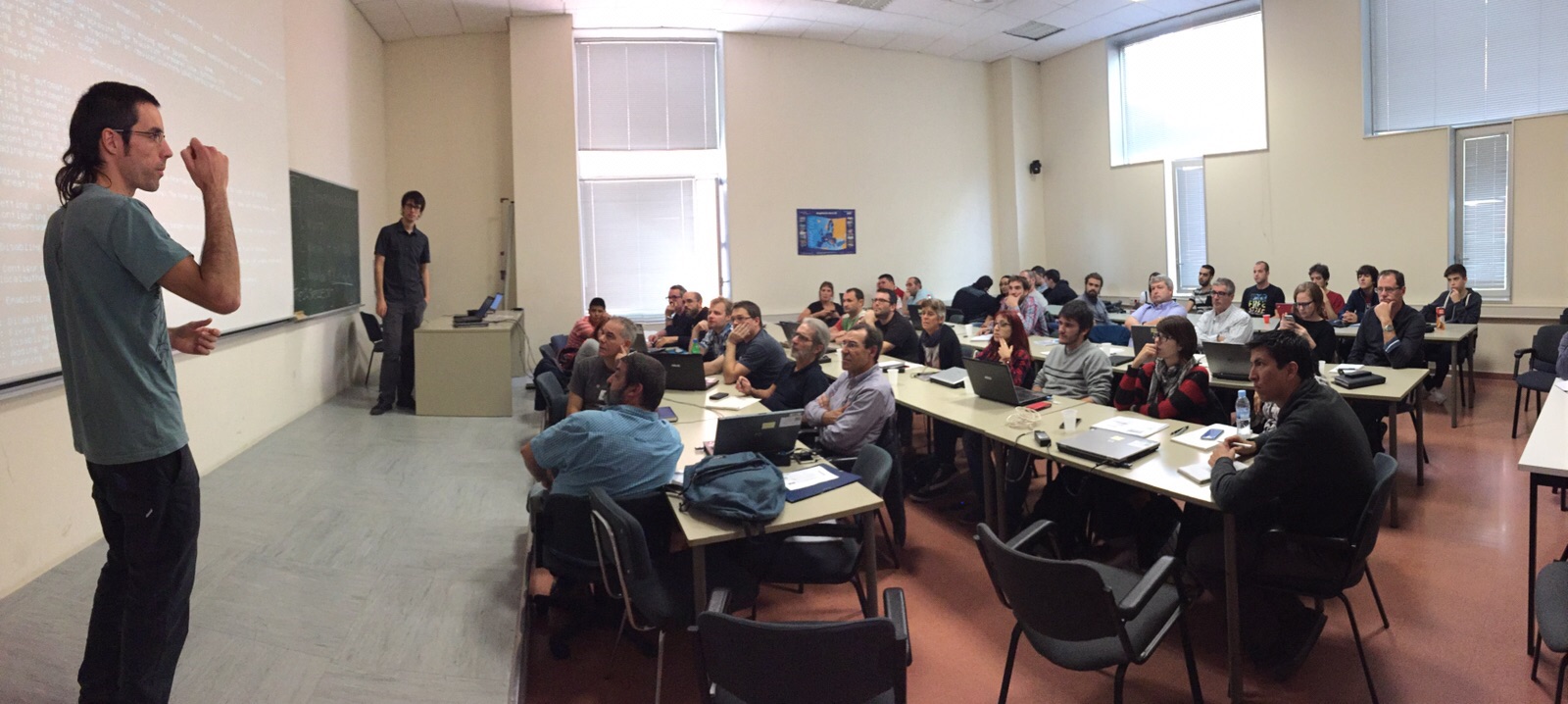 On 9 October we conduct training to target groups to validate the degree of compliance with the functional and nonfunctional requirements. The session trained technicians on eReuse.org tools focused on […]
See all our news
OUR TEAM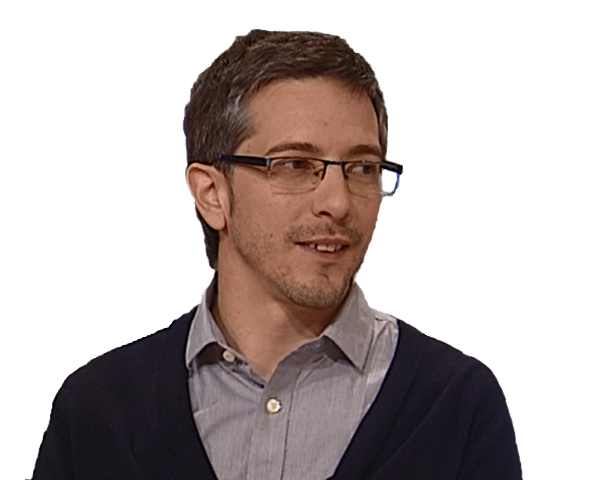 David Franquesa
Project Manager
David Franquesa works as a researcher at the Universitat Politècnica de Catalunya (2006). He is a graduated as Computer Engineer at same university and currently does his PhD thesis at Institute of Sustainability with title "Digital ecosystem for reuse and recycling of digital devices". He is participating to EU project eReuse.org (Electronic Reuse). He has more than 15 papers on the areas of circular economy of electronics, product traceability, distributed and adaptive systems, commons management, digital divide, ICT and sustainability. More than eight years working experience as Business Intelligence Consultant on Information Works GmbH (2006-2015) and he defines himself as a social entrepreneur and is co-founder of eReuse.org (2014), reutilitza.cat (2010) and NGO TxT (2002).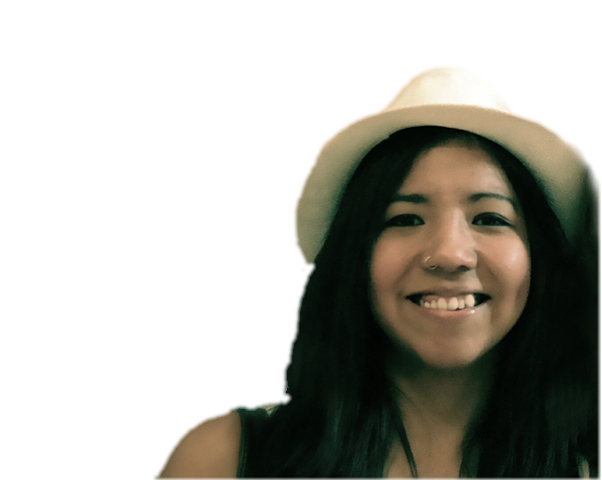 Mayra Pastor
Community Manager
Mayra Pastor Valdivia (1985) graduated from Texas Christian University with a major in psychology and a minor in sociology and received her master's degree in adult clinical psychology from the University of Barcelona. She is currently working on her computer engineering degree at the Universitat Politècnica de Catalunya (UPC-Barcelona Tech). She is interested in the field of artificial intelligence, software engineering, computer-human interaction and, generally, in molding technology to assist society have a higher quality of life and improve their well-being. She works at Reutilitza.cat as a content and community manager and as a teacher at a language academy.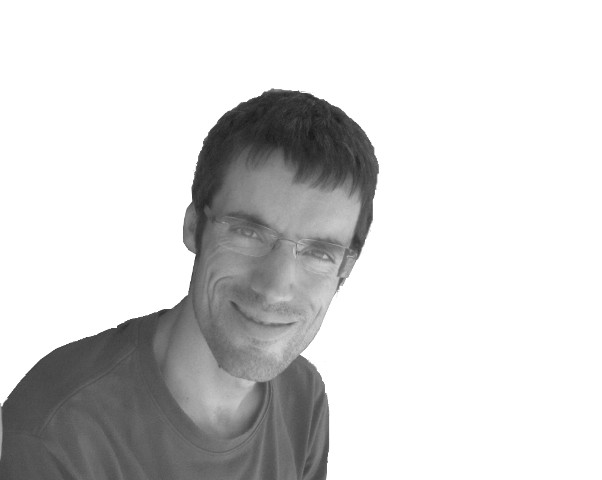 Santiago Lamora
Traceability developer
Santiago Lamora is graduated as Computer Engineer at the Universitat Politècnica de Catalunya. He works as developer of the eReuse traceability tool as part of CHEST project.
Besides participating in eReuse, he works in Pangea, a NGO providing Internet services to not-for-profit organisations and social movements, in the Confine project.
He is council member of Guayente Association, a not-for-profit organisation which contributes to the socioeconomic development and the reduction of the digital divide on rural areas.
See all our team